Support OAV's critical work... and win!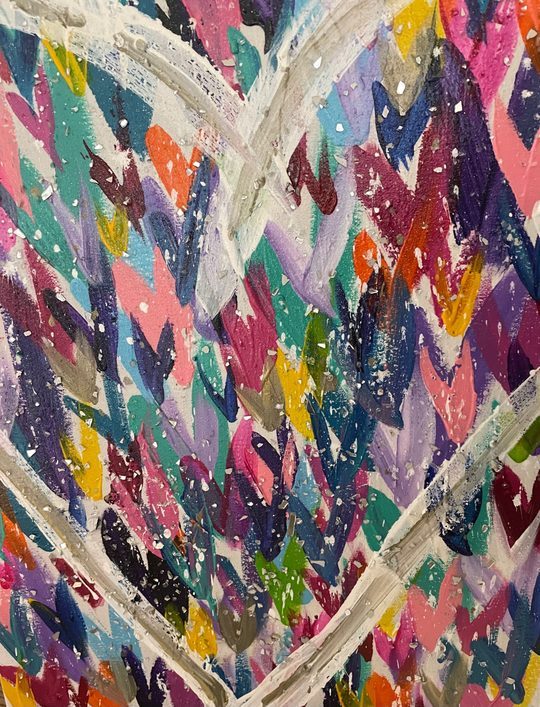 In 2002, Danielle Scharf joined the Foundation and in 2006 took on the role of Associate Director and Grants administrator for the Our American Voice® and the Library of Congress Teaching with Primary Sources programs.
When she left in 2012 to start a family, she continued her involvement as a loyal supporter of OAV. Today, she is a successful artist and has generously offered to donate three of her paintings in a raffle of donors who have contributed $250 to $999. She has also agreed to do a special custom painting raffle for those donating $1,000 or more.
How your generous donation supports OAV:
$250: Supports a student action project in a Community of Need and enters you in the raffle
$500: Supports professional development webinars for OAV instructors (and enters two tickets in the raffle)
$1,000: Supports a full OAV curriculum year in a school located in a Community of Need; along with a custom art piece